白輻射影像以創意為主導、風格多元,關注並熱衷影像與空間裝置跨域結合的可能性。 
此外嘗試延伸影像與社會參與的觸角,並致力於動畫教育推廣。
提供動態影像從 創意 / 設計 / 美術指導 / 動畫製作至後期製作的完整服務, 作品類型涵蓋各類動態影像,包括但不限於品牌包裝、廣告、形象影片、頻道包裝、投影設計、空間裝置創作。
Whitelight Motion Studio is a hybrid creative studio focusing at expanding the possibilities between motion graphics and video installation. 
​​​​​​​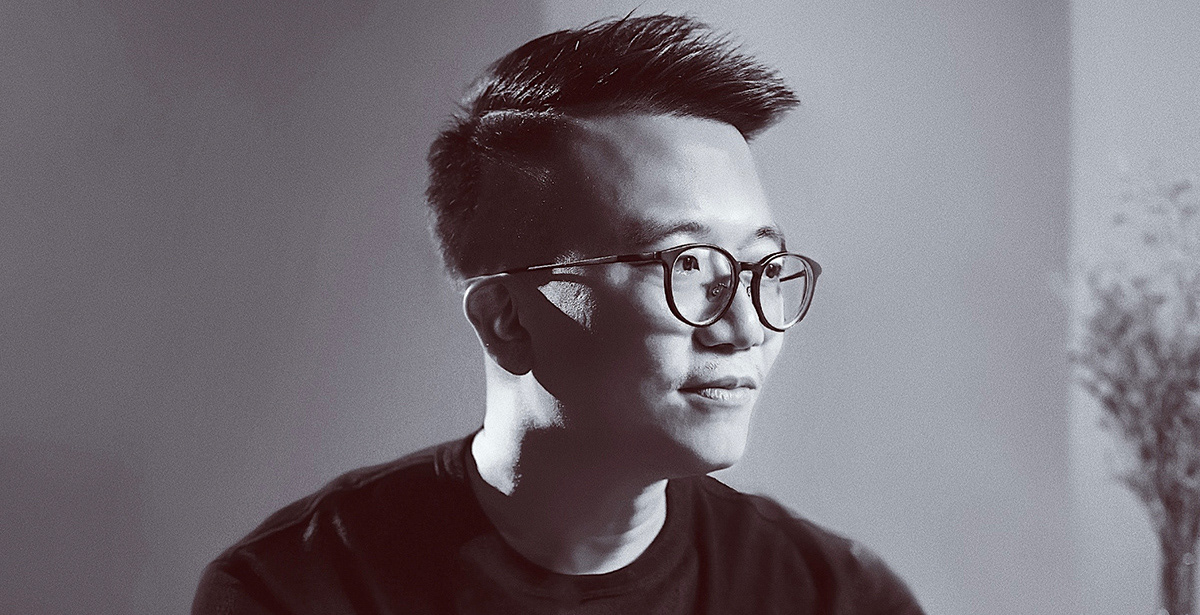 動畫導演、白輻射影像創辦人,關注影像與新媒體跨域結合的創意可能,嘗試延伸設計與社會參與的觸角。
獲德國紅點傳達設計獎 (Red Dot Award : Communication Design)、香港DFA亞洲最具影響力設計獎 (Design for Asia Awards)、金點設計獎…等國際設計獎項肯定。
曾任台灣文博會典禮影像導演、台北世大運開幕式儀典影像導演、金曲27典禮影像製作統籌、臺北燈節世大運區共同策展人、放視大賞典禮影像統籌。
專案範疇涵蓋品牌形象規劃、典禮影像包裝、數位廣告及互動影像設計。服務客戶包括:Nike、Google Play、Disney Taiwan、Gamania、新光三越、故宮、上海震旦博物館等。
重要作品包括:Nike Air Max Day Campaign Taipei 、台北設計城市展宣傳片、深圳設計周 Mindpark 創意大會動態影像統籌、Samsung Vision Lab 品牌概念動態視覺、Google Play 社群推動宣傳動畫、上海國際品牌授權展導演。
創作邀展包括:台北白晝之夜 Nuit Blanche Taipei 參展藝術家、當代光影藝術創作展《界域之外》、松山文創園區原創基地節、高雄晒日子節。
持續與業界保持交流,曾任白晝之夜參展藝術家、TEDxNTHU 講者、臺灣國際學生創意設計大賽 (TISDC) 評審、放視大賞評審委員、A+ 創意季評審委員、義大利設計日 Italian Design Day共同主講,及台科大工商業設計系畢業製作指導、實踐大學媒體傳達設計系、D-School 臺大創新設計學院、台藝大多媒體研究所、台師大設計學系…等多所設計院校專題主講、工作坊及授課。
Taipei-based Animation Director and Founder of Whitelight Motion Studio.
He looks for the possibilities of image, new media and curatorial practices across disciplines and is trying to extend the design with an aspect of social engagement and participation. 
His expetise includes brand identity image, image for ceremony, channel branding, and interactive experience design.Notable Projects include: 2017 Nike Air Max Day Campaign Taipei, 2017 Shenzhen Design Week Mindpark event, Samsung Vision Lab Brand Ident, Google Play Community Building Campaign, GQ Taiwan Brand Identity.
Notable Roles include: Director for Ceremony Video Design - 2017 Creative Expo Taiwan, Artist - 2016 Nuit Blanche Taipei and Executive Producer for Ceremony Video - 2016 Golden Melody Awards. Education Services include: Adjunct Lecturer at National Taiwan University of Science and Technology and Shih Chien University Department of Communications Design.
現居台灣台北,具景觀背景的視野,在建築的創作上,總在不同材質空間變換中,創造及空間場景的想像。擅長空間創作與氛圍創造,熱衷空間裝置與動畫跨域結合的可能,從物件去試圖重組敘事空間,藉由舊物件的形式與既有空間架構結合,產生新的對話。在意物件及空間本質之間的相互關係,探討不同空間價值存在的方式。
現為白輻射影像工作室創意總監及任室設計負責人,作品包括《 2015 台北地景藝術節 》、《 2016 台新藝術基金會新春裝置 》、《 2016 宜蘭綠博五感教室及展覽裝置 》。
Taipei-based Interior Deisgber with Landscape Architecture background.
She is Director of AnyRoom Studio and Creative Director of Whitelight Motion Studio.
She is the recipient of Silver Award from 2012 Taipei Urban Awards Design.
Her works include 2016 Green Expo, 2016 Taishin Bank Foundation for Arts and Culture New Year Programme and 2015 Taipei Public Art Festival.
In the practice of architecture, she is always creating the imagination of the space and scene through the changes of different materials and spaces. she is specialising in creating the space with atmosphere, and combining the possibilities with installation and animation across different fields. Begin with objects to reform the narrative of the space, she is generating the new conversations via the form the old objects and the existed space. With an emphasis on the relationship of object and essence of the space, she is exploring the different way of the value the space.