放視大賞以作為新銳設計畢業生的展現平台為初衷,涵蓋六大類別競賽獎項、創作展覽、國際設計交流講座,為台灣每年度大型重點設計活動之一。
2018放視大賞年度設計競賽暨展覽主視覺宣傳片中,透過不同設計領域的視角觀點,窺探眼睛符號構成的語彙及可能性,連結六大設計競賽獎項類別,包括平面設計、動畫、行動應用、遊戲類、創意企劃及跨領域設計。
同時運用豐富質地與層次的白,演繹整體視覺構成,呼應年度主題 WHITE DESIGN 的核心精神。透過宣傳片,得以感受不同設計領域如何用自己的語言發聲,並回應品牌「放視」觀看的多重意義。
Vision Get Wild Award is a yearly multifaceted platform for emerging graduates from university. As one of the major and much participated design events in Taiwan, it includes six-category awards, exhibition and international design exchange lectures.
The inspiration of this award promo video comes from eyes as a symbol for the visual language and possibilities, offering different perspectives to connect six-category awards, such as Graphic Design, Animation, Mobile Application, Gaming, Creative, and Interdisciplinary Design.
Employing the different layers to compose the general visual is the response to the theme and core of the year "WHITE DESIGN". Through the promo video, audiences can relate to a certain language of their field voicing out the meaning of "seeing" the different perspectives.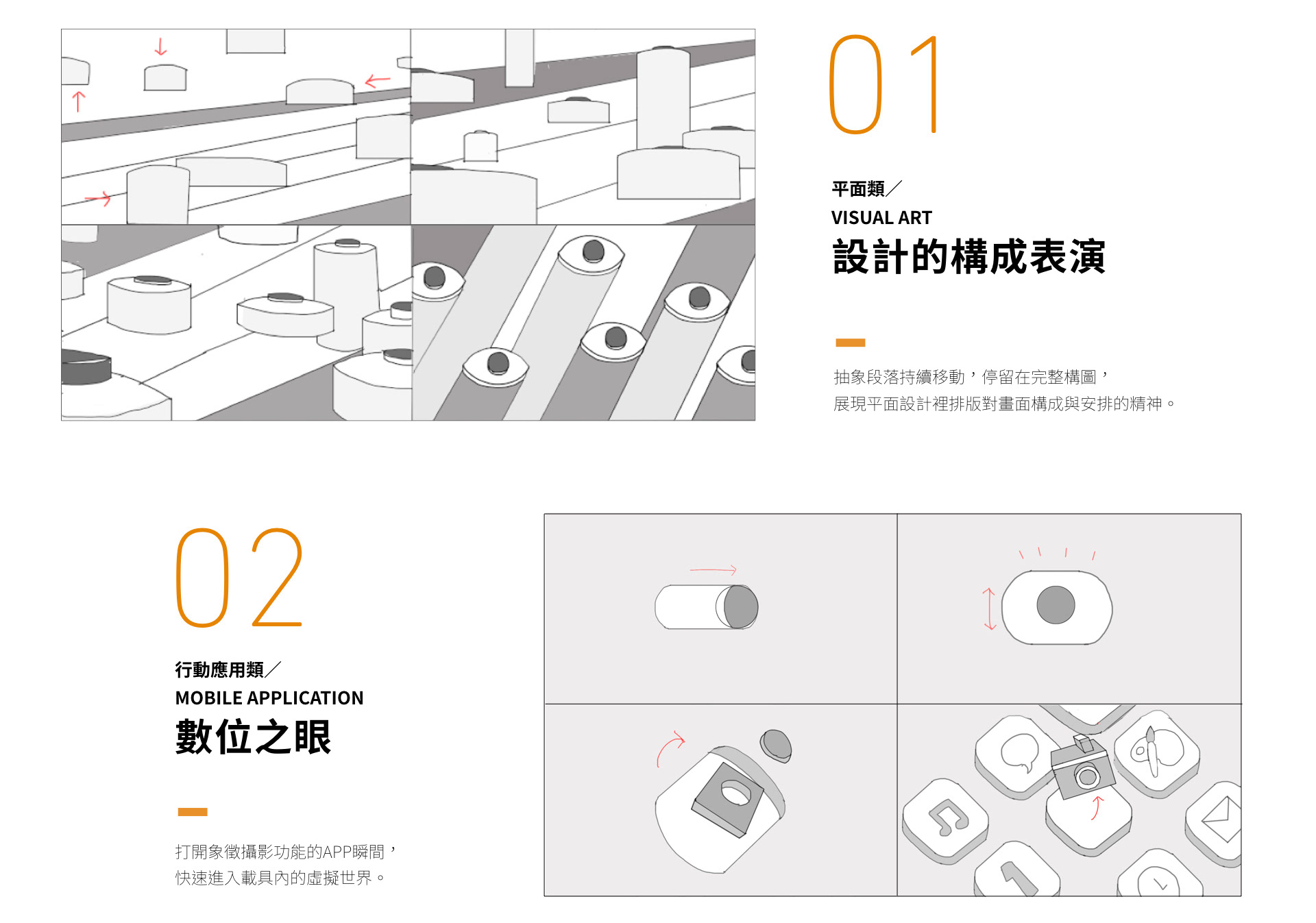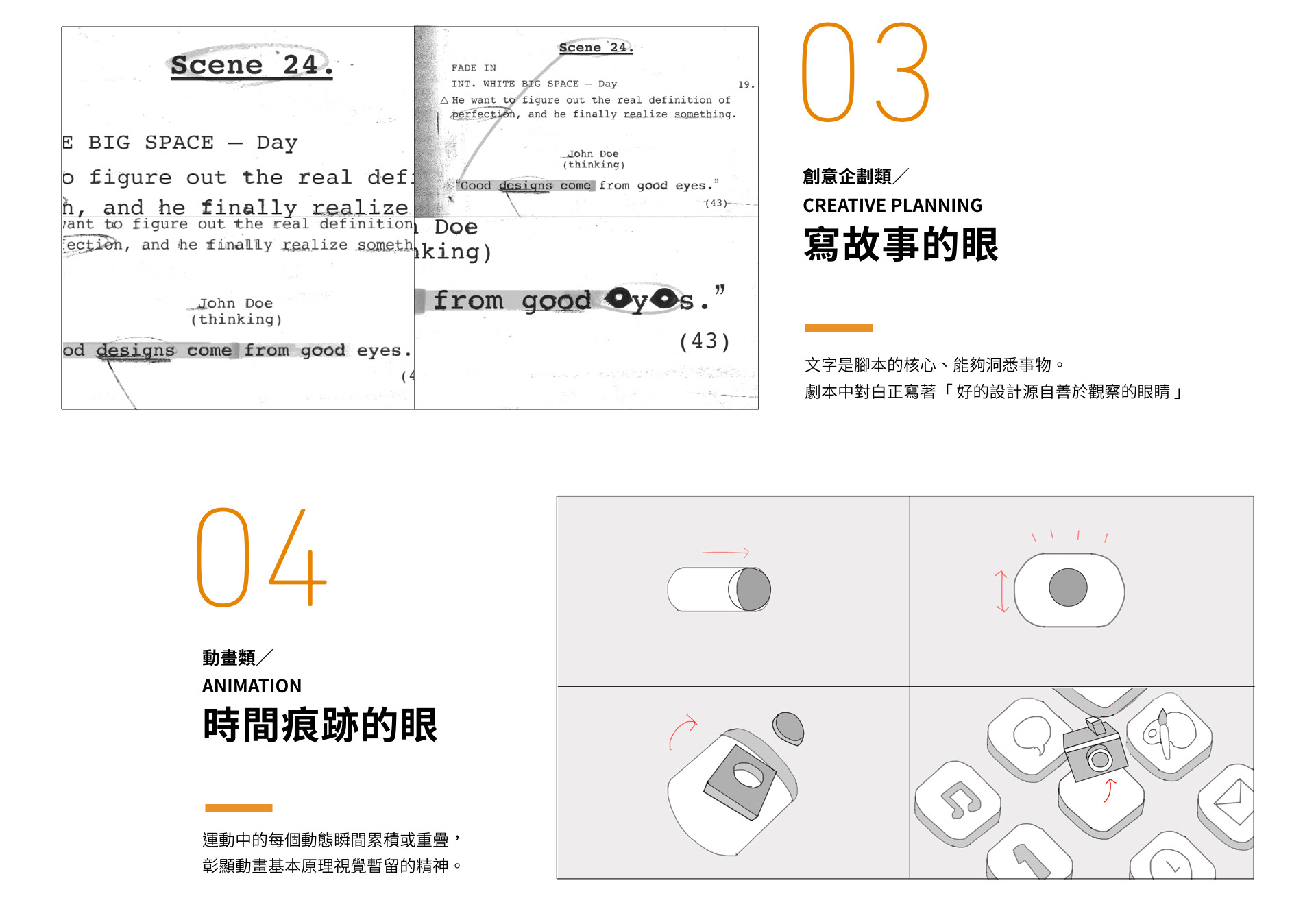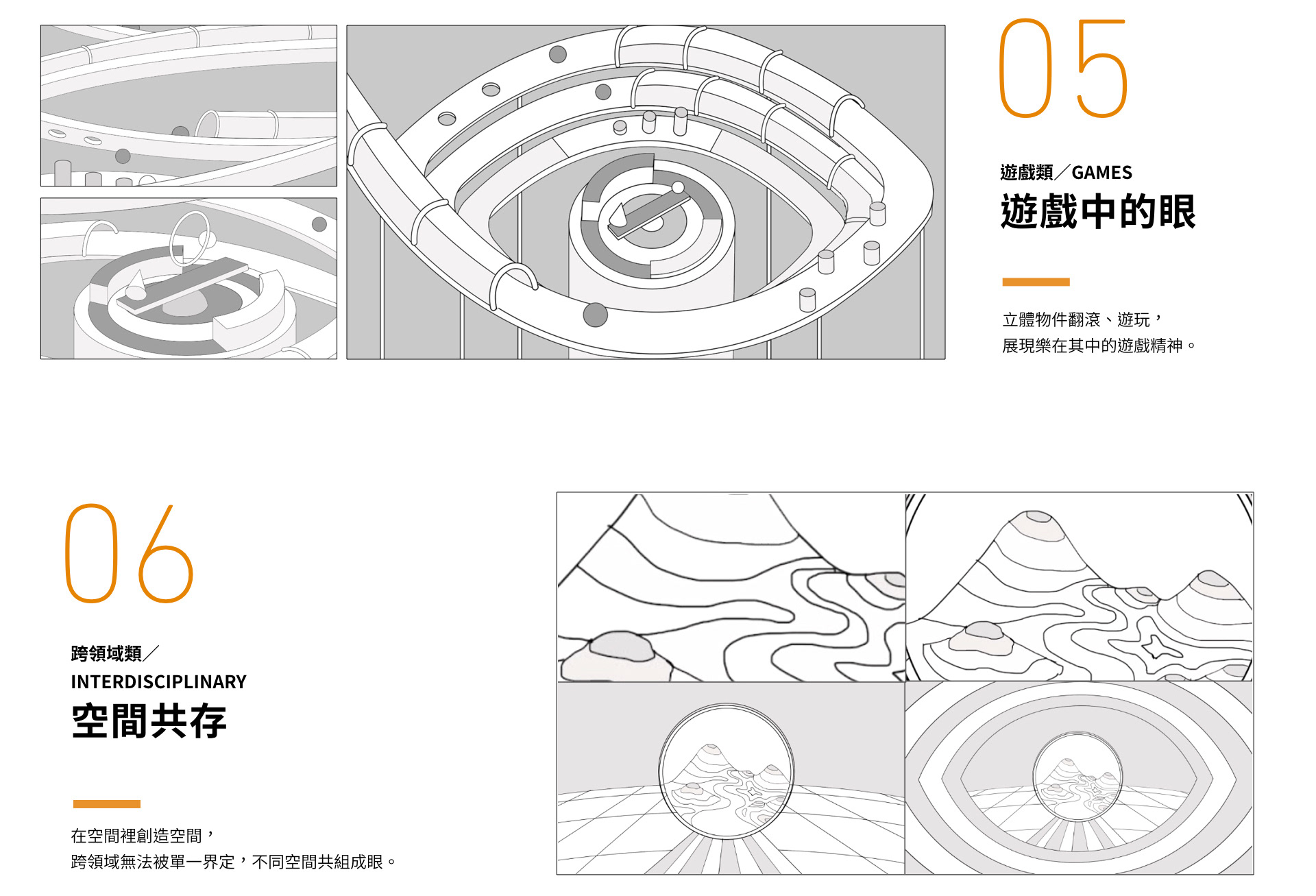 ░ CREDIT
 
動態視覺統籌 Motion Design Agency / 白輻射影像 Whitelight Motion
導演 Director:洪鈺堂 Rex Hon
創意 Creative:許芳瑜 Fang-Yu Hsu、夏浩泉 Roy Hsia、齊慕夷 Morris Chi
平面設計 Graphic Designer:許凱鈞 KaiChun Hsu、胡泰源 Ted Hu
動畫 Motion Design : 陳騏 Chi Chen、劉凱文 Kai-Wen Liu、余鐵非 Tieh-Fei Yu
動態設計 2D Motion Designer : 許凱鈞 KaiChun Hsu
開幕典禮影像設計 Opening Ceremony:陳騏 Chi Chen、劉凱文 Kai-Wen Liu
聲音製作 Music & Sound Production:許家維 Hsu Chia-Wei